Over the last 48 years, we have perfected the formula for "Teaching the Art of Sailing While Having Fun," earning many Outstanding School of the Year awards from the American Sailing Association.
At Lanier Sailing Academy, we take you as a true beginner and transform you into an experienced skipper able to operate medium sized sailboats on lakes and bays for day sailing.  Our sailing lessons for beginners, (Basic Keelboat Course BKB-101), will certify you to operate sailboats big enough to comfortably take up to 5 friends and family as your crew.
After your initial sailing lessons (Basic Keelboat-101) are completed, we provide a fleet of sailboats that will allow you to perfect your sailing skills. You can either rent a boat or join one of our sailing clubs. Our sailing club members enjoy unlimited sailing with the knowledge that additional instruction is only one question away — at just 20% of the cost of sailboat ownership.
For bigger sailing dreams, our advance sailing lessons on large cruising sailboats are available at our Pensacola, Florida facility.  While lake sailing is an enjoyable day or weekend trip, our Pensacola location gives you access to large bays, the Intracoastal Waterway and the offshore experiences in the Gulf of Mexico. Our 6 day, live-aboard sailing classes will give you the talent and confidence to make your island-hopping or offshore sailing dreams come true.
If you can, stop by our docks for a visit and you'll see how "we enjoy making your sailing dreams come true".  We love to talk sailing!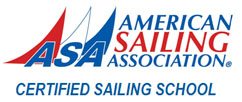 Lanier Sailing Academy provides certifications/curriculums from the American Sailing Association.
Please feel free to call us with any questions or concerns, we love talking sailing.
In Business for 48 years
ASA Outstanding School Award, 5 Times
ASA Outstanding Instructor Award, 9 Times
3 Fantastic Locations in the Southeast
Maximum of 3 Students per Boat for BKB-101 Classes
Guaranteed to Pass BKB-101 Course
We take your education seriously while the fun we have along the way is legendary.
All sailing courses are certified by American Sailing Association (ASA).  You can choose any of our three 3 sailing school locations to start your sailing lessons:  Atlanta, Georgia; Columbia, South Carolina or Pensacola, Florida.
Feel free to contact us with any questions or to register.  800-684-WIND (9463).  We love to talk sailing.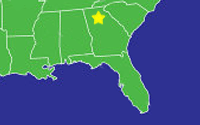 Located on the beautiful waters of Lake Lanier, Georgia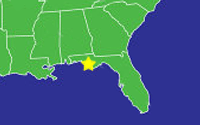 Located on the white sands of NW Florida's Emerald Coast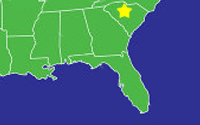 Located on the sparkling waters of Lake Murray, South Carolina
Sign up for Atlanta Area Newsletter