PRIVATE COURSE
Beginners start here!
      Our certified instructors will take you from landlubber to experienced skipper capable of handling 20′ – 27′ sloop-rigged keelboat by day, in light to moderate winds and sea conditions. It is a hands-on class, spending 90% of your time on the water. You steer the boat and you trim the sails.
     Our training sessions are lively, interactive, and designed to help you retain the theory so it will always be there to enhance your sailing enjoyment on the water. We have classes structured for all experience levels looking to become certified.
All classes are 9am-5pm
We sail on Capri 22's
No more than 3 students to one instructor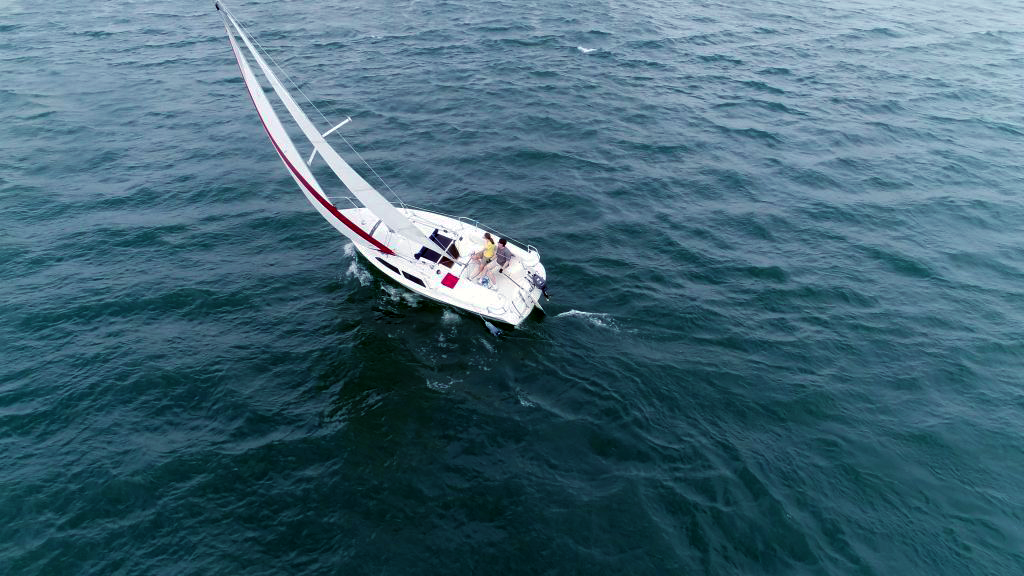 FIND THE RIGHT COURSE FOR YOU:



 BEGINNER



Private BKB 3 Day Course
One Student: $81o

Two or More: $610 per person

Never Sailed Before, or only a little? The three day course is for you.
Day 1 & 2 – Instruction and hands on practice

Day 3- Skill and Written Test
*Guaranteed Pass!
SOME EXPERIENCE
Private BKB 2 Day Course

One Student: $71o
Two or More: $510 per person
  Our 2 day short course is for students who are already familiar working with a tiller and the points of sail and need a refresher
Day 1 – Instruction and hands on practice


Day 2- Skill and Written Test
EXPERIENCED
 

1 Day ASA Challenge $410
 Demonstrate your basic skills on the boat, and the pass the written exam to receive your ASA-101 Certification.
Contact Us:
Give us a call at (770) 945-8810
OR
Fill out the form below
We are happy to answer any questions or concerns you have about the course!
Office Hours: Every Day 9am-5pm
WHAT TO BRING:
White or Tan soled sneakers or boatshoes. Dark soled shoes will scuff the deck of the boats

Sunscreen & Sunglasses

Water

Plan for lunch! You will have a 1 hour lunch break. You may bring a bagged lunch. Holiday Marina has a restaurant, The Twisted Oar. And there are many restaurants on Lake Lanier Islands Pkwy nearby.
We sail under all kind of weather conditions. Yes, even rain! Check the weather before you come and dress appropriately. If the Dock Master deems the weather too bad for sailing, instruction and review will continue in the classroom or on the dock until the weather passes.
CANCELLATION POLICY:



14 days prior to class we have our captains and our boats committed. If you reschedule 14 days or less of your scheduled class, the change will be subject to a $100.00 transfer fee. No refunds. Thank you for your understanding!
Practice what you've learned. BKB 101 students get a Free 4 hour rental!
Sail year round without the hassle of boat ownership. BKB 101 Students get a $600 discount on joining!
You are eligible for the next level sailing course! Basic Coastal Cruising will certify you to skipper sailboats up to 32′