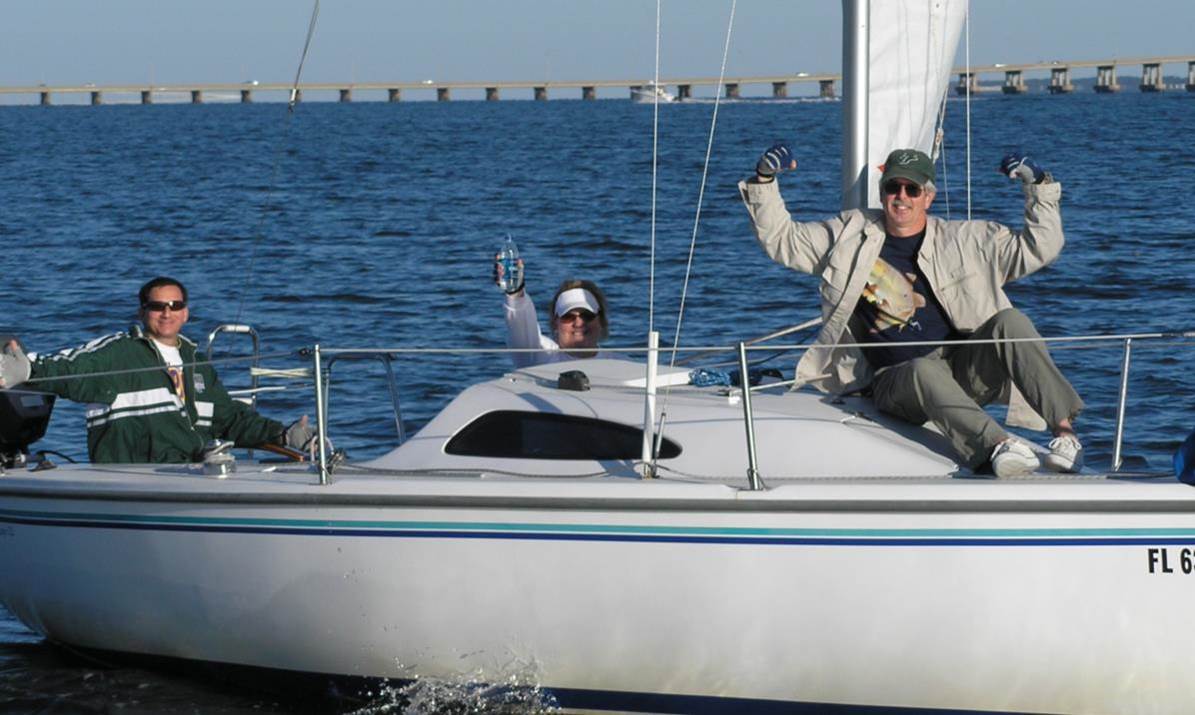 Make your sailing dream a reality!
To reserve your sailing lesson today, or schedule a tour of our fleet, CALL 850-432-3199

Learn to sail in 3 days!
In just 3 days you will earn certification through American Sailing Association, which is recognized by sailboat rental companies throughout the world.
At Lanier Sailing Academy's sailing school you will have fun as you learn to sail with confidence.  Under our expert guidance you will progress from landlubber to experienced sailor. You'll be able to captain a boat up to 26 ft., roomy enough for a sailing adventure for up to 6 people.
Why take your sailing lessons with us?  
 Our sailing school in Pensacola has been teaching people to sail for over 16 years. While we take your education seriously, you'll have fun while learning!
Our Pensacola sailing school has won the American Sailing Association Outstanding Instructor Award a total of 10 times! That award is only given yearly to the top 30 instructors out of the more than 2,000 qualified instructors worldwide.
Our sailing lessons are taught on a 22' Capri This boat is quick, responsive and stable.
After your completing your sailing lessons, you can rent sailboats from us, or you can join our Buccaneer Sailing Club. This Club offers unlimited sailing for one low monthly fee.  Anytime you sail with us, we are still your sailing school, as we're available to answer questions and share advice to help you grow your sailing skills.
Our Pensacola sailing school also offers  advanced classes should you want to sail larger boats and be ready to charter in the Keys, the Caribbean or elsewhere in the world.  Courses include Basic Coastal Cruising, Bareboat Cruising, Coastal Navigation, & Advanced Coastal Cruising sailing lessons.
Lessons for any schedule.  Sign up for our scheduled weekend sailing lessons, or request customized dates.
Still not sure?
Stop by our sailing school before you decide to take your sailing lessons with us.  Right away, you'll notice that our sail boats are kept in excellent condition and our staff is friendly.  It's a sailing place that you can call home.
More than Sailing Lessons
In addition to being an award-winning sailing school, we offer sailboat rentals, sunset sails, history/ecology bay tours, and captained sails on our boats from 22' to 39′ in length (2 to 6 guests).
Our sailing school is located in downtown Pensacola, at Palafox Pier Marina.  We are open from 9am to 5pm, everyday except Monday.
To reserve your sailing lessons, sailboat rental, sailing tour, or to schedule a visit call us at (850) 432-3199.
Visit our sailing school on Facebook at Lanier Sailing Academy Pensacola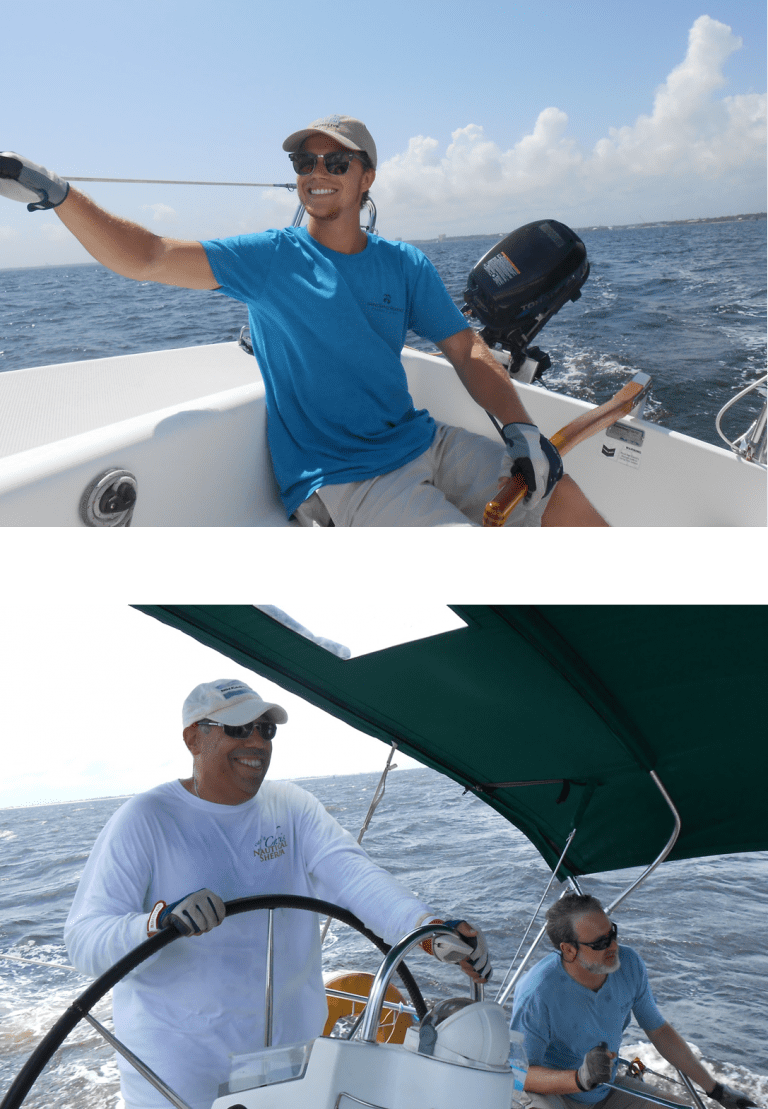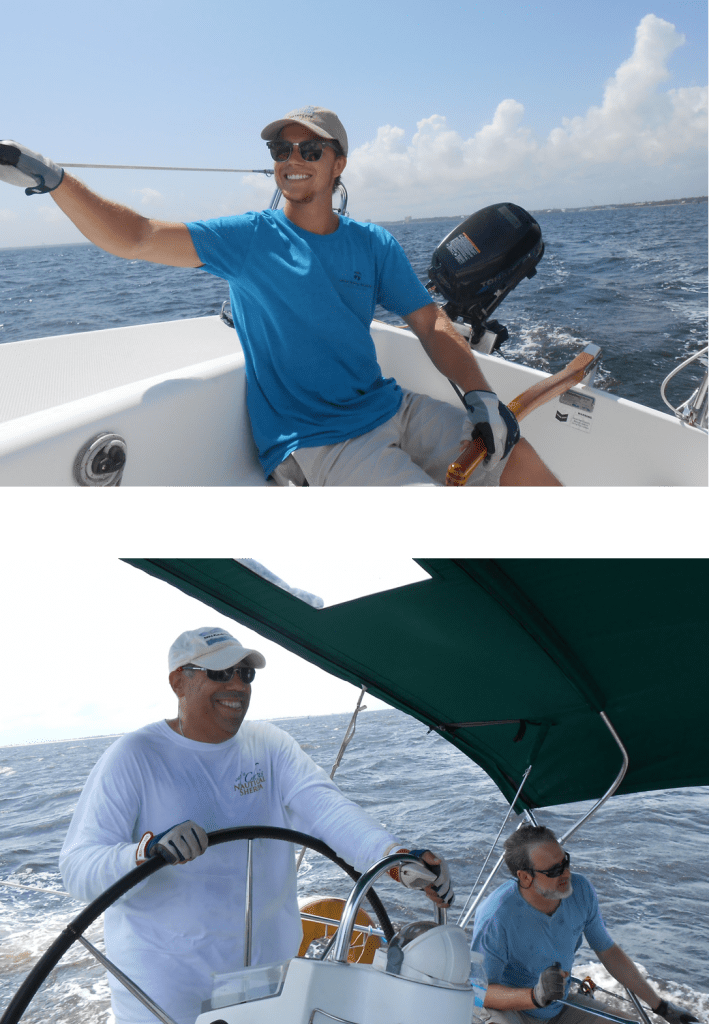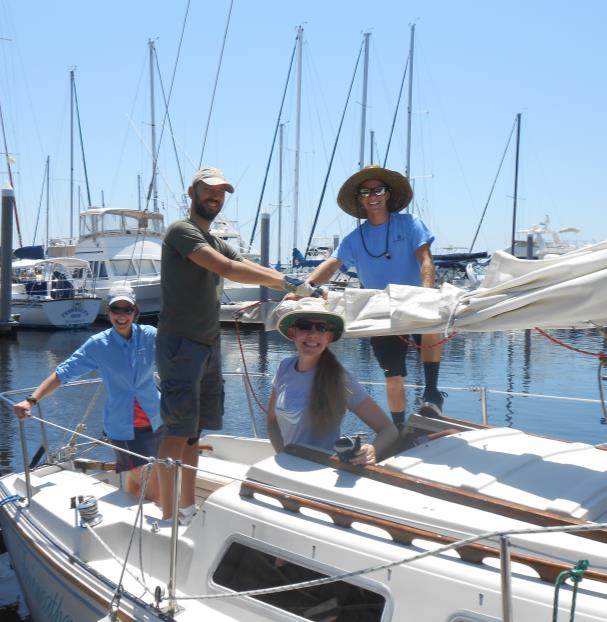 Get me Closer to my Dream! For a schedule of classes, prices, schedule a tour of our fleet and just ask our advice, CALL 850-432-3199 or submit this form